MOTIVATIONAL SPEAKING – LEADERSHIP AND INSPIRATION
Paul's shares his operational experience through being deployed in the Navy, or in direct support of many deployments over a 20 year period. A no-nonsense leadership speaker who shares important messages gained by his experience such as organisational goals, team management, leadership strategy, communication, motivation, change, coaching, mentoring, decision making, inspiration and responsibility. His reflections and views on leadership inspire his audiences to "look at themselves and problems differently".
INDIVIDUAL LEADERSHIP COACHING
Change your leadership culture one individual at a time. Paul will form a collaborative relationship with your managerial staff in order to identify and remove the interference that limits the expression of their full potential. Performance is improved by looking what interferes with this potential. The coaching relationship that Paul forms with your teams individuals aims to improve the quality of their working and personal life, this often results in improved organisational effectiveness.
FACILITATOR AND MODERATOR
Paul's experience in the military and private sector has given him extensive experience in running conference panels and Q & A sessions. He helps moderate discussion, keeping the discussion relevant, drawing on the strength of the participants. His ability sees him identify and draw the interference that is limiting your organisational potential. Once that is identified he will facilitate the generation of new ideas and explore possibilities, based on your current reality. Through participation Paul will empower informed decisions and positive outcomes. As an experienced facilitator he will enable your members to find solutions and build sustainable change, giving you ownership and direction.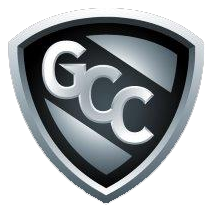 PHONE
+61 434 251 796
EMAIL