Global Compliance Consultancy has been producing safety and leadership related services in Australia since 2013. The forming of Global Compliance Consultancy has seen the harnessing of 30 years of risk management experience from the Military, Ski Area Management and Event Industry. This harnessed experience provides our clients with the assurance that their risk management package is tailored for effective planning and operational effectiveness.
TRUST, PROFESSIONALISM, LOYALTY, HONESTY & INTEGRITY

A family owned Australian company, Global Compliance Consultancy prides itself in values-based leadership. Global Compliance Consultancy's customer service relationship and delivery is based on trust, professionalism, loyalty, honesty, and integrity. We believe it is this approach that empowers our exuberant drive in using risk management principles to empower a fully compliant event by using a systematic approach to achieve our client's goal.
LEADERSHIP
What sets us apart is the culture of leadership. Global Compliance Consultancy is acutely aware that the risk management planning of your event needs to be practically applied and this is where our individual leadership makes a difference. Global Compliance Consultancy's individuals understand that safety and risk management are culture projects. With the years of culminated experience and leadership in high risk activities, we know our processes need to influence others in order to gain willing consent of all staff involved, and this how we achieve the ethical pursuit of our client's goals.
WORKING WITH YOU
Global Compliance Consultancy prides itself in being part of your team. Our view is that working together with trust and collective purpose builds respect. We know that team work is cultivated through strong, positive leadership influence. At Global Compliance Consultancy, team work is integral in everything we do and characterises our working relationships. In your workplace we will foster collaborative relationships, communicate openly and solve problems in a collegiate manner, share ideas and take advantage of the diversity of our knowledge and experience.
STRATEGIC THINKING
Global Compliance Consultancy individuals pride themselves in their strategic thinking. We are results-focused, our staff will form relationships based on personal drive and integrity. Most of all, our superior communication and interpersonal skills will ensure we all understand the organisational goals. Global Compliance Consultancy staff are there to make a difference for others and earn your trust and respect.
SAFETY
Global Compliance Consultancy achieves results through your people, but not at their expense. We will guard your reputation and brand through well developed and tested Safety Management Systems. Safety leadership at your event is not focused solely on the characteristics of your staff, it is additionally focused on our role as the safety leader. Leading people at your event involves accepting responsibility for others and exemplifying our values by example. We will develop your people through praise and attempt to shape team culture through safety at your event.
Global Compliance Consultancy understands the importance of your goals, we also understand that if we involve and care for your people and empower them, your results will follow.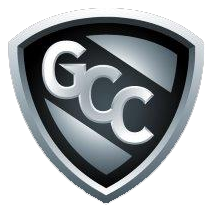 PHONE
+61 434 251 796
EMAIL