As employers or owners of a small business, you must do what you can to ensure the health and safety of your workers, volunteers and other people whom visit your workplace. This includes customers, clients and visitors.
You must eliminate the risk of exposure to COVID-19 if reasonably practicable. If you are not able to eliminate the risk of exposure to COVID-19, you must minimise that risk, as far as is reasonably practicable.
The one aim is to prevent individuals contracting COVID-19 in your workplace.
All currently operating businesses must assess the risks associated with exposure to COVID-19 and implement control measures to manage those risks.
Businesses must undertake a risk assessment with respect to COVID-19, in the following circumstances:
changes to work practices, procedures or the work environment
operations recommence following a shut down
operations increase following a period of reduced operations
workers introduced back into the workplace following the cessation of working from home or stand-down arrangements
is responding to workplace incidents (e.g. where a worker has tested positive to COVID-19)
is responding to concerns raised by workers, health and safety representatives, or others at the workplace.
Global Compliance Consultancy can assist you assess the risk, implement control measures and document your organisational achievements formally. Please contact us for further information.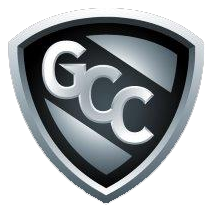 PHONE
+61 434 251 796
EMAIL